NanJing YuanQiang Microwave Technology Co., Ltd founded in Jan 2010 (a subsidiary of Shanghai Knowledge Power Inc.) is located in Jiang Ning Development Zone(Nan Jing). As the biggest development zone in Nan Jing city, JiangNing Development Zone provides perfect environment for communications technology. Many world famous communication technology enterprises such as Ericsson, Siemens and ZTE are also operating in the zone. YuanQiang can provide service from research, develop, produce and sell for circulator, isolator and all that microwave passive products. The products are widely used in radio paging, digital television, microwave communication system (GSM, 3G, Wimax, LTE), radar system and various RF system.
The frequency of our isolator and circulator covers 0.2GHz~8.5GHz. The company has two categories to meet various requirements of customers and they are high performance products(IMD<85dBc, low insertion loss-<0.15dB/total temperature) and cost-effective products(insertion loss/total temperature<0.25dB, isolation/total temperature>22dB, return loss /total temperature>22dB). Sizes range from 1/2″to 2″. 1/2″、 3/4″、 1″、 1.5″and 2″are common size. The company also provides customer-made products with reference to dimensions, ports, power capacity, harmonic component, phase flatness of customer requirements.
The company is operating with complete production lines and professional, skillful employees. Every process is controlled with standard, advanced production management and instruction of technical process. The company keeps achieving "Lean Manufacturing" with continuous effort. The capacity per line within 8 hours is 1200PCS for common isolator and 600PCS for dual junction or high performance isolator.
With powerful support of complete testing equipments (IMD testing system, spectrum analyzer, high power amplifier, network analyzer, environment test chamber etc) the development cycle is 3 days for common products and 2 weeks for special requirements products.
The company passed quality system certification ISO9001:2008 and promise all products meet requirements of RoHS as well as production environment, packaging and transportation.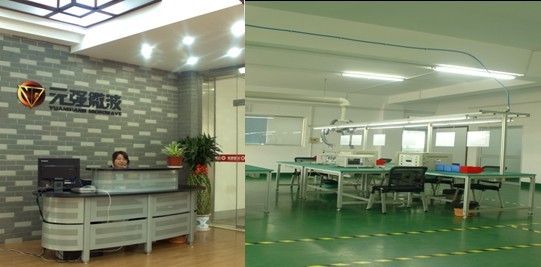 Front Office Work shop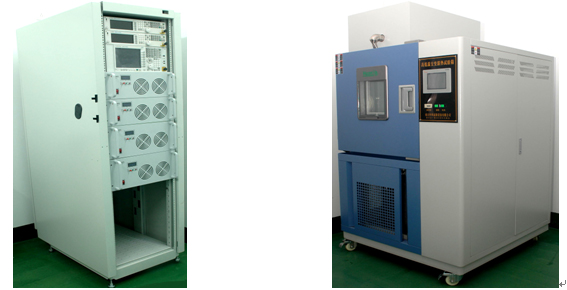 Multi-purpose test Test Systems Environment-Testing Case